Remembering Dr. Donald G. Snyder, Jr.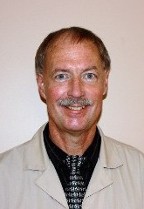 Donald G. Snyder, Jr. was born in Altoona. He was a son of the late Donald G. Snyder, Sr. and Janet Mae (Shute) Snyder. He married, and is survived by Sandra M. (Griffith) Snyder, as well two sons: Brian T. Snyder of Hollidaysburg and Benjamin J. Snyder of Boxborough, Massachusetts; a daughter, Hayley E. Snyder of Dayton, OH; grandchildren: Elliana and Barrett Snyder; a brother, David E. Snyder and wife Judy of Chambersburg; and a sister, Kathleen J. Brubaker and husband Jay of Chicago.
Dr. Snyder was a graduate of Hollidaysburg Area High School. He attended Penn State University, and received his B.S. and O.D. degrees from Indiana University in Bloomington, Indiana in 1976. While at Indiana, he completed an externship at the Optometric Center of St. Louis.
He was a laboratory instructor at Indiana and was responsible for teaching courses in Ophthalmic Optics to the underclassman.
He was certified by the National Board of Examiners in the treatment and management of ocular disease. He opened his Altoona practice in 1976.
He was a member of First Baptist Church where he was a Sunday school teacher for many years. He was also a teacher at the Keystone Bible Institute and taught Sunday school at Grace Bible Church for many years. He served on the board of Precious Life Ministries.
He was an avid Pittsburgh Steelers and Indiana Hoosier fan. He enjoyed reading, playing the guitar, and cruising in his vintage 1974 Porsche. He achieved the level of 1st Dan Black Belt in Tae Kwon Do. He also enjoyed listening to the Beach Boys and attended over a dozen concerts.
Memorial contributions may be made to the Lt. Barrett J. Snyder Memorial Endowment at Grove City College, 100 Campus Drive, Grove City, PA 16127.