GENERAL
Dr. Batiste offers a variety of general eye care and check-up services at his office in Altoona, PA. With comprehensive eye exams and a friendly staff, you can be sure that your vision is the best that it can possibly be.
PRODUCTS
With a wide selection of frames, lenses, accessories, sport goggles and more, we supply everything you need in one place. We can also order your contact lenses so that you can get all of your eye care products in one convenient location.
MEDICAL
Think there may be something wrong with your eyes? Dr. Batiste diagnoses and treats medical conditions such as astigmatism, conjunctivitis, dry eye, glaucoma, and more. You only get one set of eyes. Let the professionals at Barrett Vision Center LLC take care of you.
DR. ERIC S. BATISTE, O.D., EYE DOCTOR IN ALTOONA, PA
---
FAMILY EYE AND VISION CARE IN ALTOONA, PA
Barrett Vision Center LLC welcomes you to our website! Here you will find out more about our professional eye care services and products for the entire family that we provide for residents in Altoona, Blair County, PA, and the surrounding area. Barrett Vision Center LLC is very conveniently located for our patients in our hometown of Altoona, as well as nearby Hollidaysburg and Duncansville. We are a brief drive from other Blair County locations, such as Claysburg, Martinsburg, Newry, Roaring Spring, East Freedom, Bellwood, Williamsburg, and Tyrone.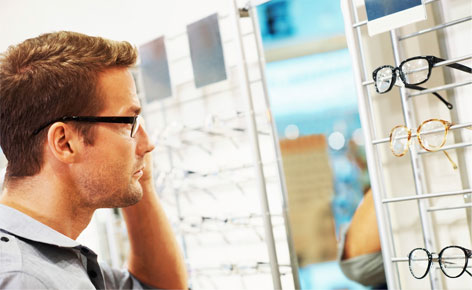 Eye Care Services in Altoona, PA
Dr. Batiste has been providing eye care services since 2008. He and his staff in Altoona, PA, are dedicated to the Blair County area, providing general eye health services and examinations. Dr. Batiste also provides consultations for LASIK and cataract surgeries, as well as pre- and post-op care. Dr. Batiste skillfully and professionally works with his staff to support his patients' wellness and treats a variety of eye health problems, such as dry eye, infections, and more. Count on Barrett Vision Center, LLC for all your healthy vision needs. We are happy to serve the Blair County community in Central Pennsylvania with professional eye care.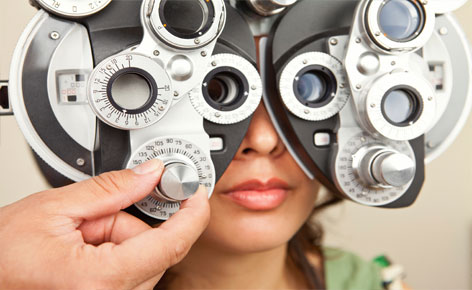 Corrective Lenses, Name Brands & Accessories
Barrett Vision Center LLC serves customers with the best in eye products, including corrective lenses in a variety of versions to suit just about every preference. We fit contacts for astigmatism as well as bifocal contacts. We carry an extensive selection of eyewear, including many name brands and accessories. We can accommodate multiple choices when it comes to meeting your eye correction needs. If you are looking for a casual frame, something professional with a more tailored or unique look, something made especially for activities or sports, the convenience of contact lenses, or a combination of all of these, Barrett Vision Center LLC can help you.